Fat grumpy halfwit. Likes shoes, bass guitars, curry. Doesn't like being fat, grumpy nor an insomniac.
Plays stuff like Elder Scrolls, Fallout, Mass Effect, Dragon Age, Divinity etc. Also mods most of the above because she doesn't think they have enough shoes. Also mods the Larian forums where people laugh at her attempt to maintain civility.
My favourite curries
Vaguely relevant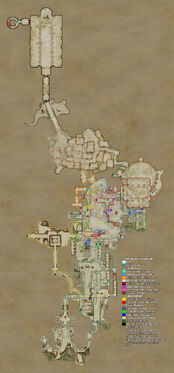 Trying to work on a map of Bitterblack Isle with mixed but surprisingly not-totally-insane results.
Meh
And for posterity, my too in-your-face fancy signature back from when they were a thing, the past being The Era Of Bad Taste™. "—Vom (talk)". ew.
Community content is available under
CC-BY-SA
unless otherwise noted.