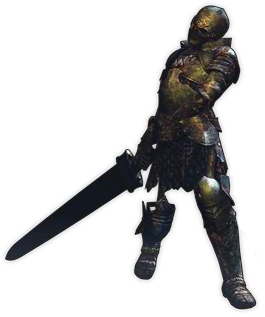 Skeleton Knights are an Enemy type in Dragon's Dogma.
Overview
Skeleton Knights can be found in certain areas of Gransys at night and in underground areas where other Undead reside.
Skeleton Knights comprise variants equivalent to both the Warrior and Fighter vocation - one carries a sword, the other a longsword. The warrior-type is slightly less common than the fighter-type.
Their behaviour is much like the lesser Skeleton soldiers, but the knights attack with more power and stronger weapons and armor.
Type

Skeleton

Experience
gained
Base Experience of 700 (Fighter) / 780 (Warrior)

Can be more or less depending on a few factors such as:

Location

Gransys :

Items

Quests
Split values refer to Sword / Longsword wielding skeleton knights
Sword Knight Attacks
| Attack | Type | Description |
| --- | --- | --- |
| Onslaught | Phys | Attacks with the sword |
| Takedown | Phys | Heavy attack with the sword |
| Defend | Phys | Blocks with the shield |
| Blink Strike | Phys | Charges quickly at a target and impales them on its sword. Used as an opening ambush attack, and to close distance. |
| Tusk Toss | Phys | Traces a grand skyward arc with the blade, sending lightweight foes into the air. |
| Back Step | Phys/Spec | Jumps backwards to evade attacks |
| Shield Strike | Phys | Strikes a blow with the shield that breaks an attacker's guard. Usually employed after receiving multiple attacks. |
Longsword Knight attacks
| Attack | Type | Description |
| --- | --- | --- |
| Hack | Phys | Attacks with the sword |
| Transfix | Phys | A heavy thrusting attack |
| Savage Lash | Phys | Charged overhead attack |
Pawn Bestiary Knowledge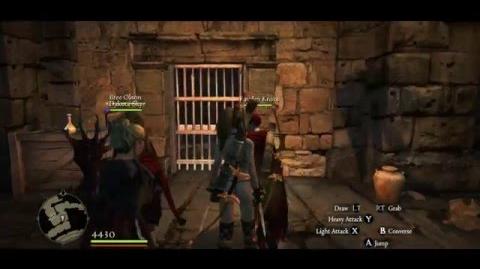 For full information, refer to the Bestiary page or the according section on the Skeleton page.
In addition to witnessing these techniques, it is necessary for Pawns to participate in killing 275 Skeleton Knights either with their own Arisen or while travelling with others.
Community content is available under
CC-BY-SA
unless otherwise noted.