Savior Ring is a jewelry piece available in Dragon's Dogma: Dark Arisen.
Description
"A ring that augments basic attributes."
Obtained as a reward for the Quest Trappings of Evil.
Boosts maximum Health by 500, and maximum Stamina by 500.
Usable By
Stats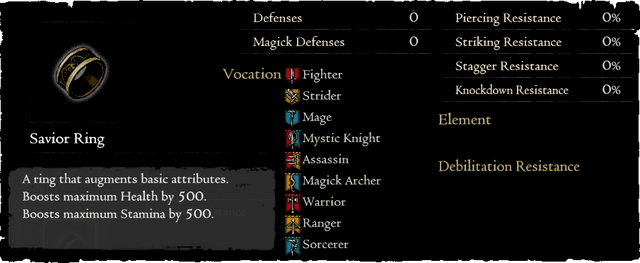 Notes
Though it is not possible to get a second Ring from the above-mentioned Quest, it is possible to gift this Ring to rented Pawns, making it possible to have multiple Savior Rings.
Community content is available under
CC-BY-SA
unless otherwise noted.