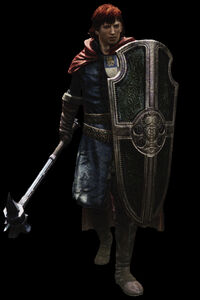 Used exclusively by Mystic Knights, Magick Shields are large, heavy shields that can be imbued with magickal augmentations and are a vital asset to their arsenal. 
Magick Shield Skills provide offensive and support spells including Weapon enchantments. Many of these are counter spells that are activated when a Perfect Block is performed (see also Mystic Knight Shield Counters).
Stats listed as dragonforged
Lvl. Req. - Minimum character level required for use without stamina penalty.