'Dragon's Dogma' Lore: Longswords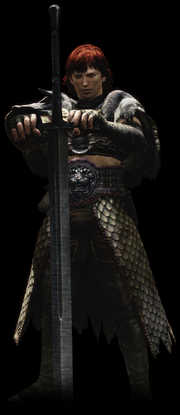 Huge two-handed weapons wielded exclusively by Warriors. While they boast higher damage and the ability to stagger enemies more easily than Swords, they are slower and prone to leaving the Warrior wide open to counter-attacks after swings. Longswords are sharp and inflict Slashing damage.
Longswords and Warhammers use the same skill set - see Longsword and Warhammer Skills.
Stats listed as dragonforged
Lvl. Req. - Minimum character level required for use without stamina penalty.