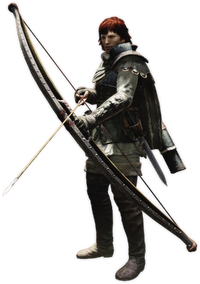 Large bows with excellent range wielded exclusively by the Ranger. Like shortbows, they deal Blunt Damage. They fire at a slower rate than shortbows and reduce mobility, but in return are more powerful with better range.
Longbow Skills include sniping shots, high powered strikes and multi-arrow shots, as well as skills designed to debilitate.
Stats listed as dragonforged
Lvl. Req. - Minimum character level required for use without stamina penalty.