Leather Circlet is armor available in Dragon's Dogma.
Description
"A crown of layered tanned hide. Light, sturdy, and highly resistant to magickal attacks."
Usable By
Stats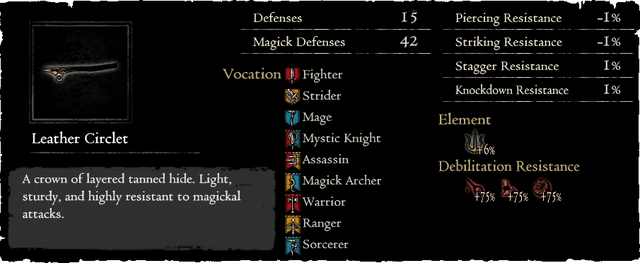 Locations
Sold by
May be found in a chest in
Enhancement Item Locations
Notes
While it is no longer true in Dark Arisen, this item offered the best debilitation resistance total of all the headgears. It is still only matched in that respect by the Carrion Veil and the Grave Veil.
Gallery
Community content is available under
CC-BY-SA
unless otherwise noted.