Leather Chestguard is clothing available in Dragon's Dogma.
Description
"A simple breastplate of boiled leather."
Depending on the sex of the wearer, the chestguard either provides breast or chest and stomach protection.
A potential piece of Barbarian Armor Sets.
Usable By
Stats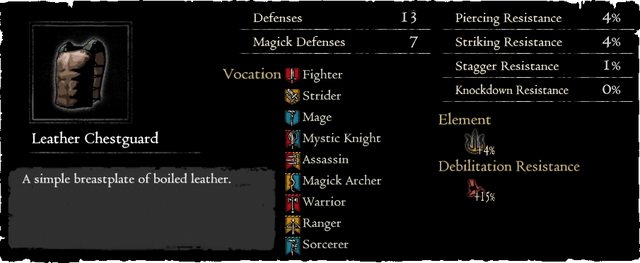 Location
Enhancement Item Locations
Gallery
Community content is available under
CC-BY-SA
unless otherwise noted.