Lambent Shield is a weapon available in Dragon's Dogma.
Description
"A shield possessed of a divine aura that is too much for most eyes to bear. Its holy enchantment never falters."
A holy enchanted weapon that can be only obtained by battling the Ur-Dragon (online). The design of the shield is very similar to that of the Lustrous Targe.
Usable By
Stats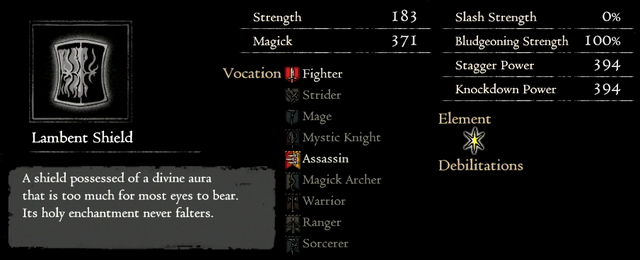 Enhancement Item Locations
Notes
This is the most powerful (magickal damage) shield that can be gifted to another Pawn. Beware that lower level characters consume significantly more stamina when using high level weapons like Lambent Shield.
Community content is available under
CC-BY-SA
unless otherwise noted.