Hair Raising is a quest available in Dragon's Dogma.
Overview
"Pray, speak of this to no one, but I now study the alchemickal synthesis of pawns! In theory, 'tis possible to craft a man from a single hair, whole save for his soul. 'Tis a crime that only the Arisen should command pawns. I shall create my own!"
Acquire 30 pieces of Tuft of Hair.
Walkthrough
This quest becomes available on the Arsmith's Alehouse notice board after slaying The Dragon in The Final Battle.
Tufts of Hair may be found in the 'Duke's Solar' in the Duke's Demesne, near the Duke's chair; in Devyn's Barber Shop; and in remains of Ogre nests in The Ancient Quarry.
Return thirty tufts to Arsmith for a reward of the Path To Heaven staff.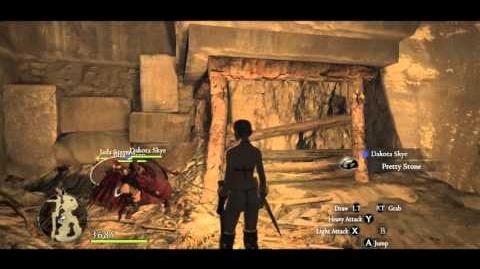 Related Quests