Eden's Warden is a weapon available in Dragon's Dogma.
Description
"A blazing blade that cannot be extinguished. Possessed of a fire enchantment for all time."
Formed from a Trusty Sword permanently enchanted with fire - it is the only fire enchanted (short) sword in the game.
Locations
Stats
Enhancement Item Locations
Notes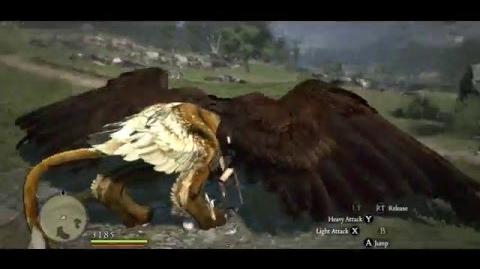 "Eden's Warden" is a Judeo-Christian reference to a fiery sword created by God to guard the route back into the Garden of Eden after the Fall of man :
"After he drove the man out, he placed on the east side of the Garden of Eden cherubim and a flaming sword flashing back and forth to guard the way to the tree of life." (Genensis 3:24)
Can be paired, replaced or supplemented with the Fire enchanted shield Scorched Pelta.
The Font of Fire is a permanent fire enchanted mace suitable for Mystic Knights.
Community content is available under
CC-BY-SA
unless otherwise noted.