Dragonseye Band is DLC armor available in Dragon's Dogma.
Description
"An eyepatch modeled after a one-eyed dragon of legend. It is said that wearing such patches was common at ceremonies meant to appease the beast's wrath."
Usable By
Stats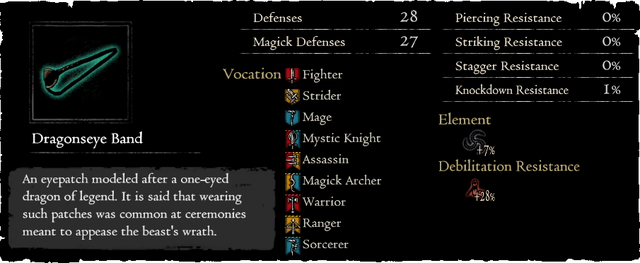 Location
Enhancement Item Locations
Trivia
The one-eyed dragon referenced in the description is most likely "The One-Eyed Dragon of Ōshu" Date Masamune, see Wikipedia: Date Masamune.
Gallery