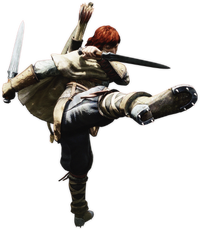 A pair of small blades wielded by Striders, Rangers, Assassins and Magick Archers that deal Slashing damage. 
Dagger Skills include more agile and acrobatic actions than Sword or Longsword skills, as well as some specialized evasion techniques.
Stats listed as dragonforged
↑ Minimum character level required for use without stamina penalty.
Notes