Cursed Light is a weapon available in Dragon's Dogma: Dark Arisen.
Description
"A sword that bears the telltale scars of reforging, as well as the mark of a bladesmith who once served the clergy. It shimmers with holy enchantment."
Usable By
Stats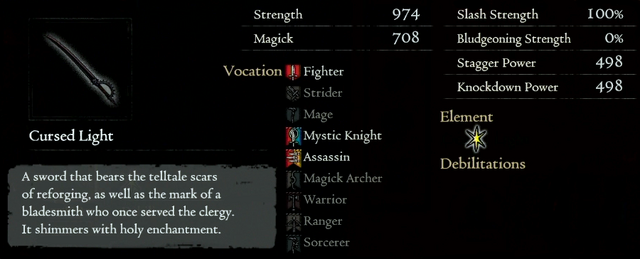 Location
Enhancement Item Locations
Notes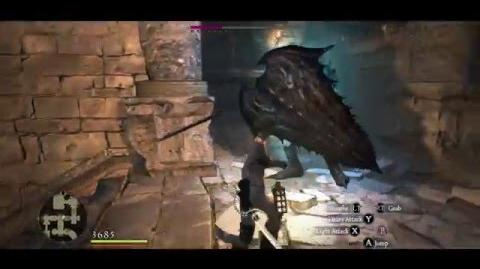 Minimum character level required for use without stamina penalty: 46. Any character wielding this sword below level 46 will experience increased stamina loss when using regular attacks, skills, or running. Just having Cursed Light equipped will cause this effect, even when using secondary weapon skills with a weapon that has no penalty.
Community content is available under
CC-BY-SA
unless otherwise noted.