Chainmail Skirt is armor available in Dragon's Dogma.
Description
"A skirt of chainmail made to protect the legs."
A component of the Light Iron Armor Set. The Riveted Boots are to the same design as the footwear of this armor piece.
Usable By
Stats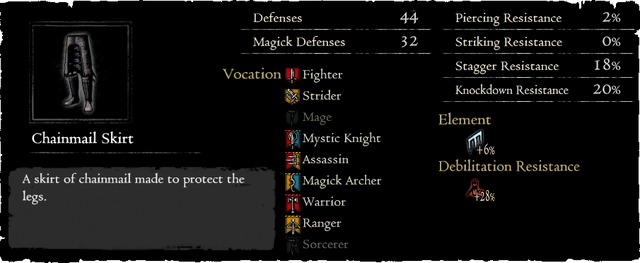 Location
Sold by:
May be found in The Shadow Fort - in a chest on the scaffold next to the ladder that must be climbed to open the Station Room from inside.
Item Enhancement Locations
Community content is available under
CC-BY-SA
unless otherwise noted.