Bliaut is clothing available in Dragon's Dogma.
Description
"A garment that covers the entire upper body, down to the knees. Offers decent protection, despite its thin fabric."
An element of the Raptor Armor Set.
Usable By
Stats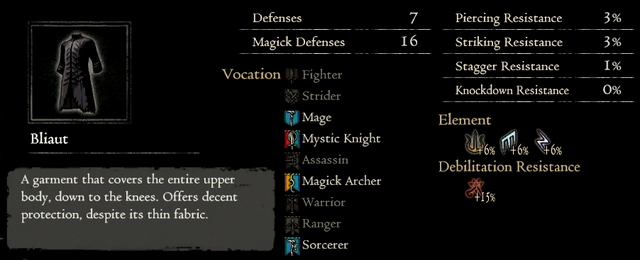 Location
Notes
The Bliaut is the Chest Clothing providing the best Elemental Resistance total.
Enhancement Item Locations