Bastard Sword is a weapon available in Dragon's Dogma.
Description
"A heavy sword forged by a master smithy. It's great heft makes for devastating strikes."
Usable By
Stats
Upgrade
Level
0

1

2

3

Upgrade
Requirements
N/A
8,280 G
25,800 G
Southron Iron x4
79,400 G
Unremarkable Ore x6
Click here for
requirements
6,000 RC
Diamond x3
9,000 RC
Elder Ogre Fang x2
Strength
244
261
278
297
356
625
782
Magick
0
0
0
0
0
0
0
Slash Strength
100%
Bludgeoning Strength
0%
Stagger Power
255
255
262
285
316
326
369
Knockdown Power
255
225
262
285
316
326
369
Element
-
Debilitations
-
-
-
-
-
-
-
Weight
1.92
1.92
1.82
1.63
1.44
1.44
1.44
Locations
Enhancement Item Locations
Notes
Trivia
The term "Bastard sword" is academically acknowledged as referring either to "a sword of unknown origin" or "an abnormally long sword" as in the original French "epee batard." (c. 15th century) In this context it referred to a sword that might perhaps be used either in one or both hands, centuries later (c. 18th-19th century) this type of sword would be called "a hand-and-a-half sword" or simply a "longsword." Contemporaneously, the sword depicted in game would likely by called "a longsword" or "an arming sword" due to its hilt being about the size to accomidate a single hand, and its size relative to the arrisen being similarly accomidating. (source: Oakeshott, Ewart (1980). European Weapons and Armour: From the Renaissance to the Industrial Revolution.)
The sword has a "flame" pattern along the blade - this is likely to be a result of regular pattern welding, a profession sword making technique.
Gallery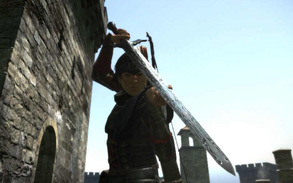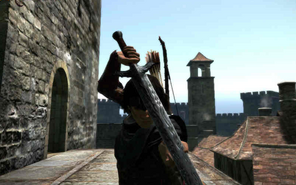 Community content is available under
CC-BY-SA
unless otherwise noted.